Housing Affordability Index Breaks Records

Housing affordability for buyers reached a new all time high for the first quater 2012. This is a composite of home prices and mortgage rates. The index rose to 205.9 in the first quarter 2012. This is the highest it's been going back to 1970.
Take a look at the Housing Affordability Index Chart below: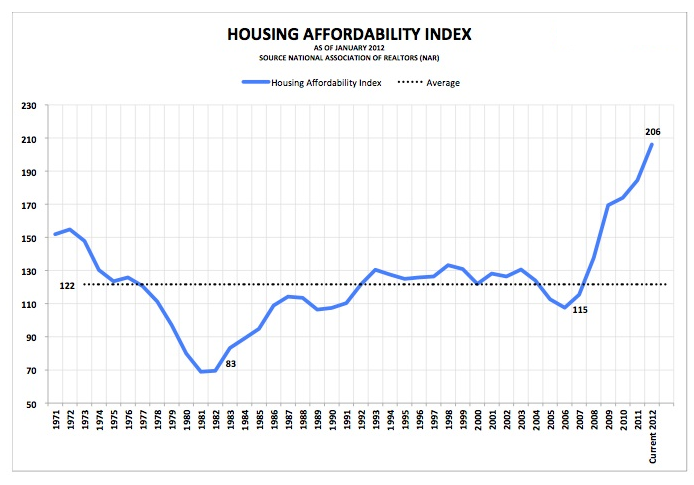 If you are a first-time home buyer, it's never been a better time to buy a home.
Contact me today to find out real estate statistics about your town of interest or to view Morristown homes for sale.
...