April Sales for Morristown NJ Townhomes
Morristown NJ Real Estate - Townhomes and Condos
Morristown had 8 townhome and condo real estate closings in April 2012. The townhome and condo location, listing price and selling price is reflected below.
2868244, 9L DORADO DR $279,900 Townhouse-Interior $270,000
2897702, 6-F DORADO DR $315,000 Townhouse-Interior $308,500
2916207, 3 RONA RD $317,000 Townhouse-Interior $308,000
2916650, 14-A DORADO DR $317,500 Townhouse-End Unit $318,000
2903467, 14-F DORADO DR $319,900 Townhouse-End Unit $305,000
2919827, 19 ROBERTSON CT $350,000 Townhouse-End Unit $350,000
2902552, 57 WESTERN AVE $389,000 Multi Floor Unit $378,000
2911430, 40 W. Park Place $849,000 One Floor Unit $799,000
Four of the units sold were in the Convent Mews Complex which is close to Morristown Center, the hospital and transportation. Convent Mews is also great space for the money. Most of the units are 2 bedrooms with a fireplace, upstairs and downstairs and a full basement.
Take a look at the real estate statistics for days on the market below.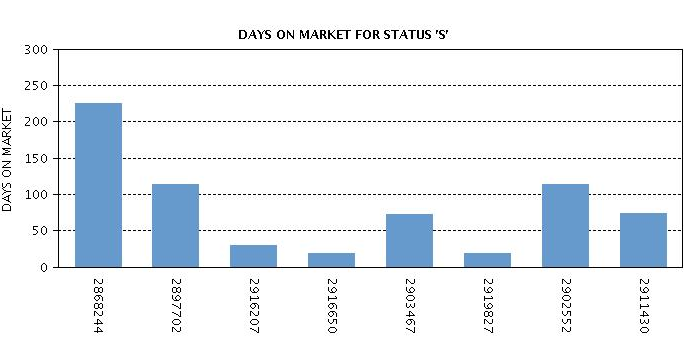 If you're interested in learning more about Morristown townhome and condos, call Susan Zanzonico on 973-214-5872. Search all Morristown homes for sale to see what appeals to you!